Missing a bunny story isn't unfamiliar to the community. There are mainly two reasons of listing bunny.
Rabbits are herbivores and love to explore their surroundings. So, they want to go outside to explore the surroundings.
Another reason is rabbit genetics. Rabbits are fertile and they produce a lot of offspring every year. If you have a single bunny whether it is male or female, he or she wants to go outside for mating.
Moreover, most of us can not provide ample space for free living.
So, the freedom is a fact here.
However, nothing could be so disappointed as Missing a bunny from home. Despite having all the safety measures, you may not find your rabbit in the cage or adjacent to your house.
Anyway, In this article, I'll give you some useful and practical tips to find out your bunny from both the indoor and outdoor environments.
Also, I'll recommend some quality playpen for your bunny in the latter part of this article. keeping bunny in the playpen reduces the tendency of escaping. Stay tuned!
Will My Lost Rabbit Return?
Well, first thing first. Don't be frustrated whatever the condition is. In most cases, it is possible to find the lost bunny. But It depends on some facts, you know.
Usually, missing a bunny is disappointed. Moreover, the scenario becomes worse when the lost rabbit is the mother of a few young kids.
How To Find A Lost Bunny In Your House?
Here, I have made a list of how to find a lost bunny in your house. This is not just a list. It is the combination of my real-life experience and tips from the victims who have faced similar problems.
Well, missing pet bunny occurs in two ways. One is missing from inside the home, and another is missing from outside the home. Don't worry. I have covered them both.
How to catch a bunny in your house?
If you are sure that your bunny has been lost inside the house, then follow the tips.
You have to ensure that all the windows and doors of your house are closed. It prevents your bunny from escaping from home.
Next, ensure the access of your bunny to their sleeping places like a cage. If you are lucky enough, you may find your rabbit in the cage while searching.
Carefully search every nook and corner of your house. Even Don't exclude the bunny restriction area of your homes like the bedroom or others. You may be wondered, but sometimes your bunny can pass the obstacle of the baby gate.
Another useful trick is placing some food in their regular feeding place. In most cases, it works. But if you lost a newly adopted bunny, you may use a basket to catch her while eating.
I Hope, by applying these simple tricks, you can find out your lost bunny. Moreover, if you don't find her, your rabbit may not stay inside the house. Better, you should go outside to search for her.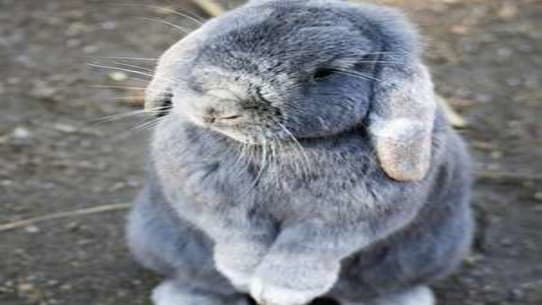 How To Find Your Lost Rabbit Outdoors?
If you are sure that your bunny lost from outside, please apply these tricks.
Search The Adjacent Area
Thoroughly search the area where you have seen your bunny last. It may be your yard, garage, or adjacent to your house. Bunny loves to hide. Also, they disappear when they become frightened.
Don't miss any possible area of hiding like the bushes, car other places. Gradually spread the area of your search.
Open The Hutch/Cage
In the meantime, don't miss opening the cage or hutch to ensure access to your bunny. If the bunny return, she will enter the cage or hutch.
Poster Publishing
If you don't find your bunny in your surroundings, then let publicity the news of your bunny lost. Just print the poster or flyer with the picture of your rabbit and contact details and place them the public places like notice boards, shops, and other areas.
Usually, a lost bunny can't pass beyond 1 kilometer. So, you have to ensure that people are informed about the news around 1 km of your surroundings.
Post On Social Media
It is an effective way to post on your Facebook, Twitter, or Reddit timeline in detail. Besides, you can share the news with local Facebook groups or pages. 
Related: Best outdoor rabbit run
Inform Local vet, rescue and shelters
​Don't forget to inform the local vets or authorities of the rescue and shelters. You should provide them the details of your bunny. If someone finds your bunny, most probably, they will contact any of them.
So, check back in these places in a few days if you don't find your bunny.
Advertisement in the local newspaper
It is another effective way to inform the people around you. Contact the newspaper authority and publish an advertisement with a picture and contact details.
Think positively
Whatever the situation thinks positively. Surely, you will find your lost bunny sooner or later by following these tips. Just stay focused positively.
And also, be prepared for the situation of taking back your bunny.
Can bunnies find their way home?
​In short, the answer is yes. People use outdoor hutches for centuries to raise rabbits though it was not for pet purposes.
Anyway, the bunny can identify its odor. They are intelligent enough also. So, if they are intimated with you and your home, obviously they can find their way of dwelling.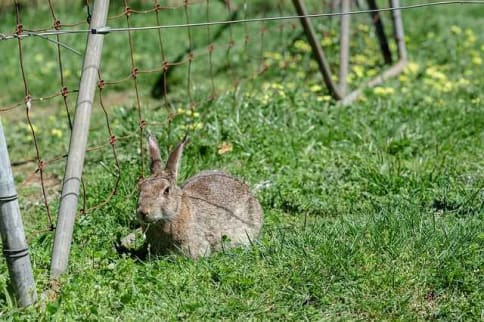 What is the Best Way to Preventing Escaping?
Probably, you have taken all the security measures to prevent escaping the rabbits. Moreover, your bunny escaped.
The best probable way of preventing rabbits is to engage them with entertainment. You should provide a lot of toys for your bunny. Otherwise, your bunny will feel lonely.
Another point is exercise. Bunny needs at least 4 hours of exercise daily. For the exercise, you need a secured ample space. I have a recommendation here. You could consider my recommended playpen for your bunny. I hope you will not be disappointed.
Product Title
Product Title
TRIXIE Natura Enclosed Outdoor Run
Dimension
Dimension
56.5 x 45.5 x 22.75 inches
Weight
Entrance
Found a lost rabbit? What should I do?
Capture the rabbit
You may find a rabbit in your backyard or a park. The first order of the business is capturing the bunny right-way. Then keep it in a safe place.
Just imagine the situation of the lost bunny owner. So, do it carefully.
Assess the health condition
​After finding the bunny, you should assess the overall health condition of the bunny. Determine that it is ill or healthy.
If you look, the bunny is upset, don't make it more upset by counter behavior.
Notify pet rescue team
Then immediately notify the pet rescue team. You should do it because of the safety of the lost or missing bunny.
Another important reason is the bunny owner probably comes to the pet rescue house to notify them. It makes the process of finding the lost bunny easy.
Wild or pet?
Identify whether the bunny is a pet or wild one. You can quickly identify with a close look.
Look at her approach. If the bunny doesn't become afraid of seeing you, it is the sign of a domestic one.
Another fact is the weight of the rabbit. Wild bunny is lighter than the domestic rabbit. Generally, the weight of an adult wild bunny is not more than 4 pounds.
However, if you can't determine whether the bunny is wild or domestic, you may seek help from someone expert.
Find the nest for wild
If you confirm that the bunny is a wild one, then don't make delay to search of its nest. Especially if it is a baby bunny. Generally, the rabbit den locates at the shallow depression on the ground, flower vase or box, woodpiles, grass piles, etc.
If you find the nest of the bunny, then left the bunny near its nest. She can easily explore of her house.
Final Thoughts
It is the best way to entertain your bunny so that she/he becomes relax and happy with you. So, you could attach a rabbit playpen with the cage.
Anyway, I hope you will surely find your lost bunny by applying my tricks. Don't forget to share your thought with me in the comment box. And please share this resource with your friends. Thanks for reading.
Recent Posts