Rabbits are adorable and cute pets indeed. I love the rabbit since my childhood.
But I also know how the wild rabbit can destroy our lawn, seedling, flower bed, even the entire garden.
If you are looking for an effective rabbit repellent to save your lawn and garden (obviously without harming), you could continue this article.
Here I've sort out the best rabbit repellent by categories. Like-
Mechanical
Concentrate
Powder concentrate
Liquid
Granules
Also, you will get a guide on the natural way to save your garden from the rabbit in the latter part of this article.
Without further ado, let's explore the in-depth rabbit repellent reviews.
Rabbit Repellent Comparison Table
Best Electronic Rabbit Repellent
Rabbit loves to eat grass and vegetables from the yard, lawn, garden. In this case, a Mechanical animal repeller could be a flexible choice for the gardener. There is no extra hassle here.
Moreover, there is no chance of contamination or chemical mixing with plants and vegetables here.
So, I recommend mechanical repellers mostly for health-conscious people. Anyway, here I've listed the best mechanical rabbit repellent. I hope you will be benefited from here.
If you are looking for a smart solution to keep away not only rabbits but also all the warm-blooded animals from your lawn and garden, this CLEANRTH TSAR550 could be the right choice for you.
Actually, this one is the newer version of their 520 models and comes with the latest technology. Now this one is one of the best electronic repellers in the market.
However, this rabbit deterrent comes with triple scan technology. You have two options to run this device. One is through direct current. For DC use, You will get a 38-foot cord with this device.
Another option is the batteries. This device support two 9 volt battery. But the battery is not included in this package.
This weather-resistant device can detect the animals within a 120-degree arc. That means this device can detect animals when they are in the 66 feet range.
So, overall, this triple scan device can detect up to 4000 square feet. That is incredible.
Moreover, it comes with super ultrasonic speakers that cover 7000 square feet. So, you don't need to worry about your garden anymore.
Now comes the installation point. You have the flexibility to hang this device on the wall. Also, you could allow the free-standing model. It depends totally on you.
Things I like most
The ultimate solution for all warm-blooded animals
Very easy to handle, no extra hassle
Weather-resistant triple scan technology
The scanner covers 4000 square feet area and sound covers 7000 square feet area
Include 38-feet-long cables to supply electricity
Also, support two 9-volt battery.
Things I don't like
Only the problem is the battery. This type of device drains much battery typically. So, it would be better to run this device through DC. The manufacture also advises using DC.
This one is smarter than my first choice. It is a motion-activated sprinkler that comes with night vision technology. Primarily it works with motion, sounds, and water engineering technology. Naturally, it is an intelligent sensing technology.
This Orbit 62120 Garden Enforcer comes with a 120-degree sensor. You have the flexibility to move up and down the water hole. So, you can deter large animals like deer, dogs also smaller animals like rabbits, moose, and others.
This Garden Enforcer is very easy to set up. For continuous water supply, you could attach a water hose pipe to the device. Then fix the position of the device. Now, set the duration and range. Then on the dial. Your tool is set up.
This device can detect animals like rabbit up to 40 feet away. You can select the device only for the night, day, or both. Moreover, Its water sprinkler sensor saves the battery powers of this device.
Things I like most
An effective way to keep away the rabbit without hurting them
Night and day detection mode
Battery saving option
120 degrees angle and covers 1600 square feet
30-minute time sprinkler
Controllable detection mode
Things I don't like
Since it works based on motion technology, you should be careful to set up this device in a crowded place on your lawn. Otherwise, your water will be wasted.
This one is my last pick of electronic rabbit repellers. If you are looking for solar-powered technology, you could rely on this DURANOM Ultrasonic rabbit deterrent Outdoor.
Though it comes with solar power technology, you can add a rechargeable battery for a critical moment. It has a USB port to charge. Most importantly, the whole machine is weatherproof, along with the battery.
This solar rabbit repeller is valid for both small animals and birds. For more effectiveness, this electronic animal repeller comes with an LED flashlight. So, unwanted animals and birds will become frightened both by sound and light.
This electronic animal repellent for the garden is very easy to set up. You can adjust the sensitivity and distance levels. Also, you can control the frequency level. That's all for setting up.
Things I like most
Solar-powered electronic rabbit repellent.
No need to buy expensive batteries
Ultrasonic speakers
70 square meter coverage
Very easy to set up and durable machine
No hassle of pesticide, liquid or granular repellent
Things I don't like
The previous version of this product was not so good. Bt recently, they launched a new version. And it worthy of your every penny.
Best Concentrate Rabbit Repellent
let's discuss the concentrated rabbit repellent. probably, concentrate rabbit repellent is the most effective among all forms of repellent.
So, if you have the time to spray, you could consider concentrate repellent.
This one is another popular concentrated rabbit repellent from Liquid Fence. If you live in the countryside and have a large garden and lawn, this one is perfect for you.
This concentrate rabbit and deer repellent come with one gal jar which means a 3.7-liter bottle. So, you don't need to buy another product from other brands all around the year.
I keep this one as my top listing because of its effectiveness and money-back guarantee.
Yes, you are right. If you are not satisfied with this product, the manufacturer is committed to back your money.
However, the ingredient is the same as the previous package from Liquid Fence. But this one is their newer edition.
This Liquid Fence Deer & Rabbit Repellent Concentrate is produced from natural ingredients. So, it is safe for plants and flowers. Also even safe for the bunny.
You can directly spray this concentrate organic repellent after mixing with water (12.8 ounces per gal) on the landscape, plants, shrubs, and all other green trees.
Like the previous product, it is rain resistant. But you should not spray it on the wet surface. Allow at least enough time to dry before the rain. Otherwise, the concentration becomes dilute and will be lost its effectiveness.
You can apply this repellent all around the year. There are no hard and fast rules here.
The liquid comes with a bad odor. But it becomes minimal after drying.
Things I like most
One gal concentrate repellent container that is perfect for the large farm
Safe for plants, human and animals
Effective repellent for deer and rabbit for lawn, garden, landscape, and all green trees.
You can spray it on the edible plants as well as flowers.
Long-lasting and very easy to spray even when the temperature is above freezing
Just need 5-6 hours to dry and start the effectiveness.
Things I don't like
The concentrate comes with a Horrible odor indeed. but after drying it becomes ok
It comes with a higher price tag. Though it is pricy, the result is outstanding.
If you are primarily facing the rabbit issue in your garden, you could choose this Natures Mace Rabbit MACE 40oz Concentrate.
Natures Mace dedicatedly produce this product only for the rabbit. It comes with an advanced formula that keeps away rabbits. That sounds good.
This organic rabbit repellent is 100% safe for the rabbit as well as pets. It doesn't include any chemicals. So, it is a completely biodegradable product.
Anyway, Natures Mace Rabbit MACE comes with a fresh minty scent. You know how rabbit dislikes the minty smell. Moreover, this one is a long-lasting formula. So, don't need to spray frequently in your garden.
This is a cost-effective, concentrated rabbit repellent. Though it comes with a 40-ounce pack, you can mix it up to 5-gallon water. Also, this pack is enough for treating up to 28,000 square feet. That's great, indeed.
Like my previous choice, you can use this rabbit repellent in the lawn, vine, landscape, flowers, shrub and every part of the garden.
Last but not least, though this one is produced exclusively for rabbits, it works for some other small animals like a squirrel. But not useful for all unwanted guests in your garden.
Things I like most
Only produced for keeping away rabbits, so the effectiveness is high here.
Keep away rabbits in taste, fear, and scent.
Inexpensive product
Rain resistant
Lasting up to 3 months
You can spray it on edible plants.
Completely safe for the rabbits
Things I don't like
It comes with a bad odor. If you are vulnerable to a bad smell, this one is not for you.
Some users mention that it doesn't work the best for them.
Best Powder concentrate rabbit repellent
If you are looking for the concentrate powder rabbit repellent, then you could rely on Plantskydd Animal Repellent Organic Powder Concentrate. To use the powder, you need to mix the powder with water. That's all.
Powder concentrate repellent also works very well, as the concentrate version. This powder concentrate repellent is effective for rabbits and other herbivores like squirrels, deer, elk, moose, voles, and chipmunks.
This powder concentrate is more comfortable to store than other forms of repellent. Though you need extra time to prepare the solution, your time will not be wasted.
The main ingredient of this powder repellent is dried blood and vegetable oil. It comes with 99.84% dried blood and .16% vegetable oil. There are no other materials here except these two.
This long-lasting product will work for up to 6 (maximum) months during the winter season. But, in the growing season, the effectiveness becomes low.
In the growing season, you should spray this concentrated powder for at least one alternative month.
This one is an OMRI-listed product. That means it is 100% organic and safe for the environment, pets, human and green trees, and leaves.
You could spray this Plantskydd Animal Repellent over the edible plants, flowers, fruits, and vegetables. Since it is an organic product, it is not harmful at all.
Things I like most
It is made from dried blood and vegetable oil.
This package comes with 2.2 lb. Box and it makes 2.5-gallon liquid.
You could apply over 900 plants or seedlings up to 1-foot-high with this package.
Long-lasting and rain resistant repellent.
Proudly made in the USA and OMRI listed organic product.
You could store this package up to 5 years in a dry, cold and dark place.
Things I don't like
It comes with an awful scent, indeed. But it works great.
Since it is powder form repellent, your surroundings become messy while mixing with water. Also, it needs time to spray and prepare.
Best Granules Rabbit Repellent
If you can't tolerate the bad smell of concentrate rabbit repellent, you could try granules repellent. Also, the granule is easy to apply and you have no hassle of spraying.
Anyway, here are my top three picks of granule rabbit repellent in this list.
Natures MACE is one of the leading companies in the pet repellent sector. They are a USA-based family-oriented company and ensure quality handmade repellent for animals.
However, this Natures MACE DEERGRN3003 is wholly made from organic ingredients. That is why it is safe for the environment as well as animals.
This natural and chemical-free handmade granule rabbit repellent is applicable for the garden, lawn, shrubs, and green trees.
This repels effectively rabbits and deer. If you want to get rid of them, you could use this granule—no chance of mess and completely hassle-free from spraying.
Though most of the granule does not last long, also most of them are not rain resistant.
But this one is rain resistant and lasts for up to 2 months. However, it depends also on your activity in the application place.
Anyway, to get the best result, you could apply these granule repels every alternative month. In some cases, the granule is more effective than the concentrate or liquid repellent.
So, if you are fade up with the concentrate rabbit repellent, you could try this one. I hope you will not be dissatisfied at all.
Things I like most
Proven by university research
The 25-pound tub is enough for 25000 sq. feet
Proudly made in the USA
Handmade quality control organic product
Safe for the bunny as well as the plant and human
No hassle of spray and mess
No acute odor and Super easy to apply
Last for two months and rain resistant
Things I don't like
A bit expensive since you need to apply every alternative month for the best result.
Plantskydd Animal Repellent is primarily the form of dried blood. You know, blood is an ancient practice as an animal repellent for centuries.
This package doesn't include any other part of the animal rather than blood. So, it is entirely organic. This one is more effective than other natural granular repellents.
Apart from the rabbit, you could save your garden and lawn from other herbivorous animals like deer, Moose, Voles, Elk, Squirrels, and others.
You could apply this granule animal repellent for flowers, vegetable gardens, perennials, shrubs, bulbs, trees, and fruit gardens also.
This one is a long-lasting repellent indeed. Since it doesn't include any chemicals, it is safe for humans, pets, or plants.
This particular jar comes with 3.5 lb. And you could apply this jar over 1750 sq. Feet area. So, it is not an expensive product at all.
Plantskydd Animal Repellent is listed in the Organic Materials Review Institute (OMRI). So, you could consider this product as environmentally friendly and biodegradable.
Anyway, you should apply some tricks before using this product. To get the best result, you should utilize this product before the attack on herbivores.
According to the manufacturer, this dried blood repellent works for up to 6-8 weeks. So, you could use this blood repellent once at the beginning of the dormant season and once at the beginning of the snowfalls.
Things I like most
100% dried blood, no other substance at all
Proudly made in the USA
Last for up to 2 months.
OMRI listed product
3.5 lb jar is enough for treating 150 sq feet
Doesn't have the worst odor like the liquid version
Things I don't like
It is expensive comparing the liquid version. But for effectiveness and comfortable use, you could invest a few more bucks. It would be a worthy investment.
Best Ready to Spray Rabbit Repellent
Though the concentrated liquid and ready to spray repellent are almost the same, I make another section for your convenience.
The primary difference between quick spray and concentration is that you need to mix the concentrated liquid mixed with water and make it.
But in the case of a ready spray, there is no need to mix with water here. However, let's have a look at the prominently available liquid spray repellent briefly.
I found this Nature's Mace Deer & Rabbit MACE is one of the best ready-to-spray repellents in the market. With this 1-gallon container, you can treat up to 5,600 sq. Feet area. So, this is your year-round solution indeed.
This liquid spray is made from natural ingredients. The primary component of this liquid spray is mentioned below.
Putrescent egg solid
Garlic
White pepper
Mint oil and others.
So, you could use this organic repellent certainly for your garden, plants, flower, or fruits to keep away rabbits, deer, moose and elk.
Though it is water and rain resistant ready to spray repellent, you should sprinkle it at least 20 minutes before watering. By following these tricks, you will surely get the best result.    
It is sporadic to find a long-lasting liquid ready to use repellent. But fortunately, this Nature's Mace Deer & Rabbit MACE is a durable product.
You could spray every alternative month in the growing season. This advanced formula rabbit repellent works in both taste and scent technology.
So, you could rely on its effectiveness. If you think this one is not a worthy product after buying, the manufacturer offers a 100% money-back guarantee.
Things I like most
It comes with a sprayer.
One gallon ready to spray treats over 5,600 sq. feet area
No hassle of mixing
100% money-back guarantee
Environment friendly and safe for both human and animal
Water, snow and rain resistant technology
Made from an organic substance
Things I don't like
It comes with an acute scent, but it Is effective
Some users complain that it doesn't work so effectively as the manufactured advice
Plantskydd Animal Repellent comes with a pre-built sprayer. So, you can use the liquid instantly after buying it. This liquid animal repellent is not only useful for the rabbit but also for moose, elk, voles, squirrels and other herbivores.
It is an entirely organic rabbit repellent. The primary ingredient of this bunny repellent are
Dried blood- 12% min
vegetable oil- .03%
water- 87.97%d
since it comes with vegetable oil, you can preserve this bottle for a certain period.
Like all the concentrate and granular rabbit repellent, you could use this one in the plant, bush, shrubs, fruit, perennials and others.
But here are some limitations in the case of a spraying. You are not allowed to the edible part of the fruits and vegetables. Anyway, it is safe for the bee, birds and animals also.
This is a 1-liter bottle, and you could spray over 200 plants of 1 ft. Height. It is long-lasting and rain resistant like all the quality rabbit repellent.
In the growing season for a better result, you should spray every two weeks. But in the dormant season, you need net spray so frequently. Spraying every three months is enough then.
Things I like most
32 oz. instant spray bottle
ready to use repellent
effective in both taste and scent
cost-effective advance technique repellent
proudly made in the USA
covers almost 100 plants of 1-foot height with this single bottle
Things I don't like
The cap of the sprayer is not sturdy enough
Terrible smells since dried blood is the main ingredient
This one is another popular ready-to-use rabbit repellent from Liquid Fence. If you have a large garden and lawn, you could try this 1-gallon container.
As it is ready to spray repellent, it comes with a sprayer. So, you don't need to buy an extra sprayer for spraying.
This one-gallon container is enough for treating 2000 sq. Feet. So, it's a year-round solution for you.
Like all other products of Liquid Fence, this one is also rain resistant and long-lasting. The liquid comes with an unpleasant odor. But after drying, you will not find any significant smell from here.
This biodegradable product is 100% safe for humans, plants and even your targeted animal. There Is no hard and fast rule to apply this spray on plants. So, you could apply liberally even in the edible part of the plants and fruit.
Things I like most
Proudly made in the USA
No hassle of mixture; ready to spray
Weather-resistant and long-lasting product
Valid for almost all herbivores including rabbit
Things I don't like
Nasty scent but works effectively
Some of the users complain about the quality of sprayers.
How To Keep Rabbits Out Of Your Garden
Well, I've mentioned all the proven technology for deterring rabbits from the garden and lawn. You could use any of the techniques like electronic rabbit deterrent, concentrate or liquid spray, or the granular rabbit repellent.
Apart from the premium technology, you could apply the DIY rabbit repellent technique. I mean homemade rabbit repellent to keep away them from your garden and lawn. Though it needs time, it works great also.
So you could try the homemade rabbit repellent you have the less attack of the creatures.
Homemade Rabbit Repellent
Well, it's not a tough job at all. You could easily make the DIY rabbit repellent from the ordinary and available ingredients of your house—for example, garlic, eggs, milk, pepper, dishwashing soap water, etc.
Odor repellent
Garlic And Egg Mixture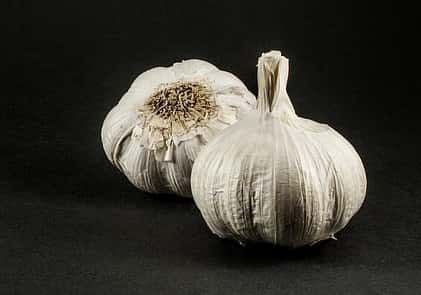 It's a traditional and old practice indeed. Usually, it works excellently as a rabbit repellent.
To make the solution, you could blend the garlic then mix it with the egg. Rabbits are compassionate creatures.
For better results, you could add dish-washing soap water and Tabasco sauce.
Bone meal
Bone meal is a beneficial organic fertilizer. Moreover, it has a terrible scent that the rabbit will not love anyhow.
So, you can try the bone meal. It will work as both fertilizer and repellent in your garden.
Vinegar
Vinegar is one of the most used items by the bunny parents. You could place vinegar in the lawn or garden. I hope it will work.
Egg, Garlic And Mint Mixture
Many professional repellent producers use These ingredients to make rabbit repellents. Rabbit dislikes these items.
If you could make it successfully, you can easily deter the rabbit from your garden or lawn for a few days.
Contact Repellent
Direct Spray The Chili Powder
You could mix the chilly red powder with water and sprinkle on the plant. It should work as a repellent.
But I am not sure about the longevity or effectiveness.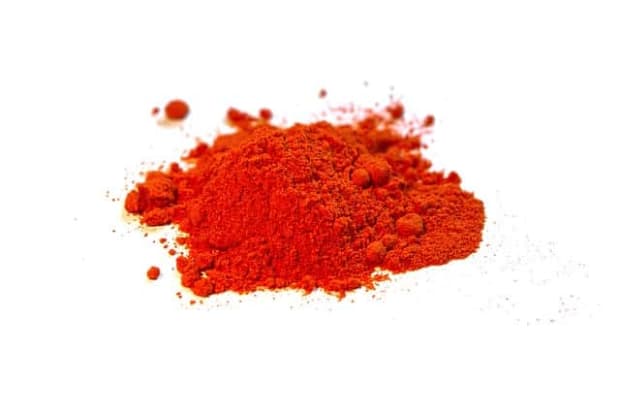 Garlic And Red Chili Mixture
This is another trick that works as a rabbit repellent. Garlic has a pungent scent, so as the hot chili.
So, you could try this recipe on a small scale in the lawn or plants. Since it is organic, there is no chance of harm to the animals and your plants.
FAQ
How To Deter Rabbits From Vegetable Garden permanently?
You could keep away not only rabbits but also other moles from your vegetable garden by installing a rabbit-proof fence.
It is expensive and needs more labor. But once you can do this, you need not think about the attack of any unwanted animals.
Please make sure that you make cover the underground part as like as the surface part. Because the rabbit loves to dig and they can enter into your garden by digging.
Will Rabbit Repellent Harm My Vegetable Garden Or Lawn?
Well, most of rabbit repellents are made from organic materials. So, they are not harmful at all for plants, flowers, and fruits.
But some rabbit repellents make from the chemical. You should not sprinkle them directly to the edible part or the flowers of the plant.
Is Rabbit Repellent Safe For Bunny And Other Pets?
Yes, the rabbit repellent is entirely safe for the bunny and your pet animals.
The primary target of the repellent is to keep away the unwanted animals from the garden. Not to harm them at all.
Will Rain And Water Affect The Rabbit Repellent?
If you use the DIY rabbit repellent, probably most of them are not weatherproof, except a few.
On the other hand, I have mentioned all the top-notch products from the market. All of them are not only rain resistant but also snowproof.
What Is The Actual Mechanism Of Rabbit Repellents?
Well, there are different types of rabbit repellent available in the market. Some repellent work in touch or contact technology and some are working by the odor and area technology.
Also, some rabbit repellents work in both options. So, it depends on which brand you will buy and what they provide.
Some of the manufacturers use natural ingredients like dried blood, garlic, mint, egg, etc.
On the contrary, some manufacturer uses chemicals. You should prefer biodegradable and natural products for your garden.
Final Thoughts
No doubt, the rabbit is one of the cutest creatures in nature. People love them very much, indeed. You can't allow a wild rabbit to explore your garden and lawn. They will make it a desert land in the end.
So, rabbit repellent is the most effective and inexpensive way to keep away from your precious garden. If you are still confused about the best rabbit repellent, you could choose anyone from my top 3 picks. I can assure you that they are the best product on the market.
Recent Posts